To stay current with BSK news, please visit our blog!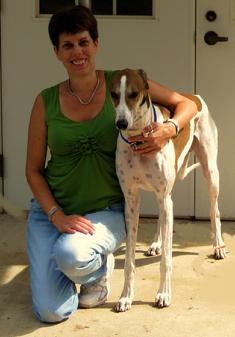 Pat and Larkin
Pat Triandos, Owner


Dogs have been my passion all my life. When I was a little girl my Mom was a professional dog handler. I spent many days running around a dog show and helping out with the kennel. Growing up, I helped train many different breeds of dogs, working in obedience and even some tracking. I moved to Waldorf 10 years ago and worked for a Veterinary Hospital in the area for 7 of those years. I have always dreamed about opening a kennel and my dream has finally come true. I currently raise and show

Greyhounds, Borzoi, and Italian Greyhounds. My first litter of Borzoi are currently in the show ring and winning.
Bill Triandos, Owner



I came to America from Greece when I was 7 years old. I grew up in Bladensburg MD, and attended the University of Maryland. I bring 30 years of management, and a great love of dogs to this kennel. I look forward to watching our kennel grow, and building relationships with your dogs.







Bill and Glenna
Blue Spring Kennel
14200 Meadow Creek Lane
Waldorf, MD, 20601
Phone:301-705-7704 Email:pat@bluespringkennel.com